I have been remiss about posting. I always tell myself I need to, but yet don't find the time to. Once more, I will change that. ;)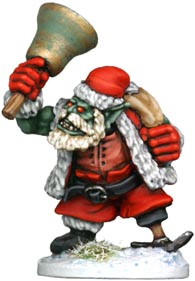 Secret Santa is coming around again this year and thought it may be a good idea to let my Santa know what minis are on my mind, as my blog is a bit out of date.
The two ranges I am super impressed with currently are
Claymore Castings
and
Pro-Gloria miniatures
. One of the only reasons I haven't ordered from Claymore Castings yet is I don't know which faction I'd like to collect, so if this is the route my Santa goes, please make the choice for me! As for Pro-Gloria, I have no idea why I haven't ordered anything from them yet as all the sculpts are fantastic Paul Hicks and his Indigogo campaign is starting early November to allow him to produce a fantastic set of plastic Landschnekt.
As always I'm happy to receive anything. Now if only my recipient would post a list...